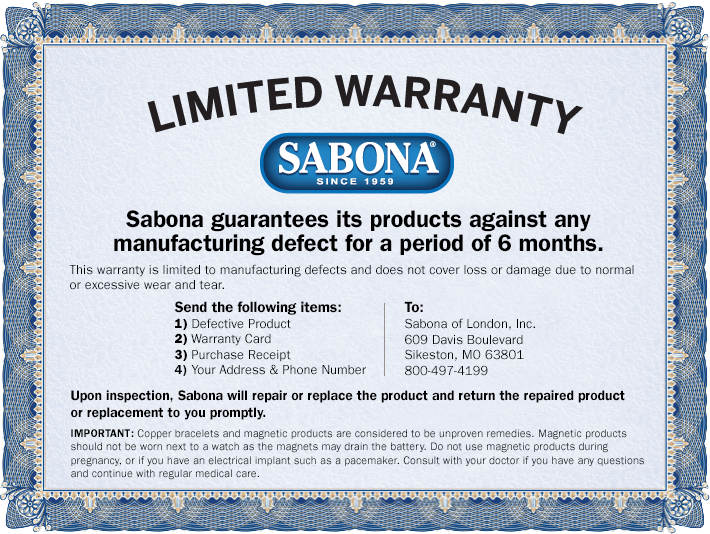 Questions or Comments? Call 800-497-4199 or email info@sabona.com
©2017 Sabona of London, Inc • Sikeston, MO 63801
Sabona Limited Warranty
Sabona guarantees its products against any manufacturing defect for a period of 6 months.
This warranty is limited to manufacturing defects and does not cover loss or damage due to normal or excessive wear and tear
Send the following items:
1) Defective Product
2) Warranty Card
3) Purchase Receipt
4) Your Address & Phone Number
To:
Sabona of London, Inc.
609 Davis Boulevard
Sikeston, MO 63801
800-497-4199
Upon inspection, Sabona will repair or replace the product and return the repaired product or the replacement to you promptly.
IMPORTANT:
Copper bracelets and magnetic products are considered to be unproved remedies. Magnetic products should not be worn next to a watch as the magnets may drain the battery. Do not use magnetic products during pregnancy, or if you have an electrical implant such as a pacemaker. Consult with your doctor if you have any questions and continue with regular medical care.